What I learned from my Trek to Rara Lake – Part 1
What I learned from my Trek to Rara Lake – Part 1
It's a Wednesday evening in October and it's already pitch dark. The crickets also just started to sing welcome song to the night. The weather is getting severely cold and the wind is sending chills to our spines. But the worst part is we cannot see any other human or human settlements as far as we can see to provide us any warmth. Tiredness, pain and exhaustion are taking control over our bodies. Every step is getting heavier. Nevertheless we are walking ahead b'coz we just can't afford to stop.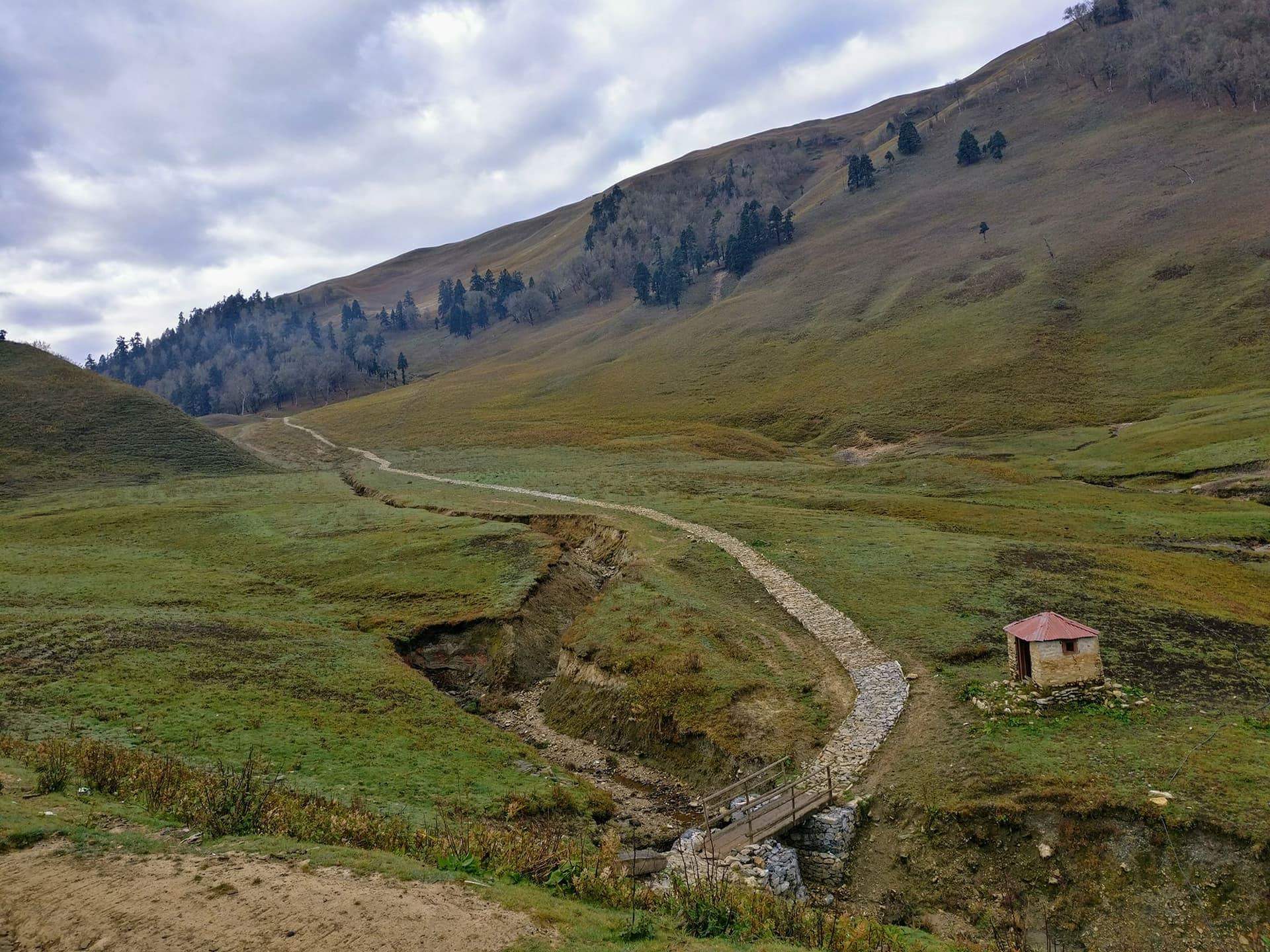 We have been climbing the hills this whole day and just made it to the top of the highest hill on our way. Throughout our journey, we had been watching this hilltop as our summit point for today. And we burned every energy cells in our bodies to reach it. The path was so steep and difficult that we sometimes had to even use our hands to support ourselves from falling. But the feeling of accomplishment and victory we felt after completing this summit was simply unforgettable. I just wish we had made it before dark because the view from there would've been breathtaking and a bit longer rest would've been nice.
But now we realize that our journey for today isn't yet over. We assumed that there would be human settlements just across this hilltop, where we could spend our night. Sadly, we were wrong and worse, we are late. Very luckily, few people happen to be walking this way whom we could ask of the directions. They are also going towards the same way (the only way to settlements), so we are tagging along with them. Although it's too hard to catch up with local people's speed. Now we need to climb down few more kilometers through the jungle to get anywhere near human settlements.
I thought it'll be very difficult to see the paths inside jungle in dark. However, thanks to mother Nature, the white path itself appears in the dark. Maybe it was a method to guide the lost animals home in night :). Although it isn't clear enough to distinguish the roughness or stones on the path, so better be careful on where you put your feet. On this occasion, I nearly had my ankle sprained by stepping in a hole.
Thankfully, at last, we could see the lights at the foot of the hill and we all are uninjured. Just before we reached near the light, we had to cross a wooden bridge above a small brook. And the village we sought for, hardly consisted of three houses which could be considered as isolated from each other due to the distance between them. Having managed our roof and food for tonight, we're finally assessing the place around us. It is a low field running between two tall hill ranges and has a small resounding stream to keep it company and provide water. So basically, it seems like a tall long hall with hills as walls and the sky as the roof. And I can claim this from my part that I had never seen a night sky that beautiful before. So clear, so deep and so serene… In an instant, it erased all my tiredness and my pains. It even did far better to me spiritually. It made me realize how beautiful our world is and how illusioned we are in valuing things. I swear I can do thousands of those walks just to experience a night like that again.
I'm writing this post as I replay the events and experiences of one of my most memorable trips, A Trek to Rara Lake. The place mentioned in this part is called Danphe Lek. It falls on the trekking route to Rara Lake from Jumla. Note, there are mainly two trekking routes from Jumla to Rara. This one is the shorter, but harder one. The other i.e. longer one goes via a place called Sinja.
I'm planning on writing the rest of our journey in future posts. I hope to see you there as well. Thanks for reading!